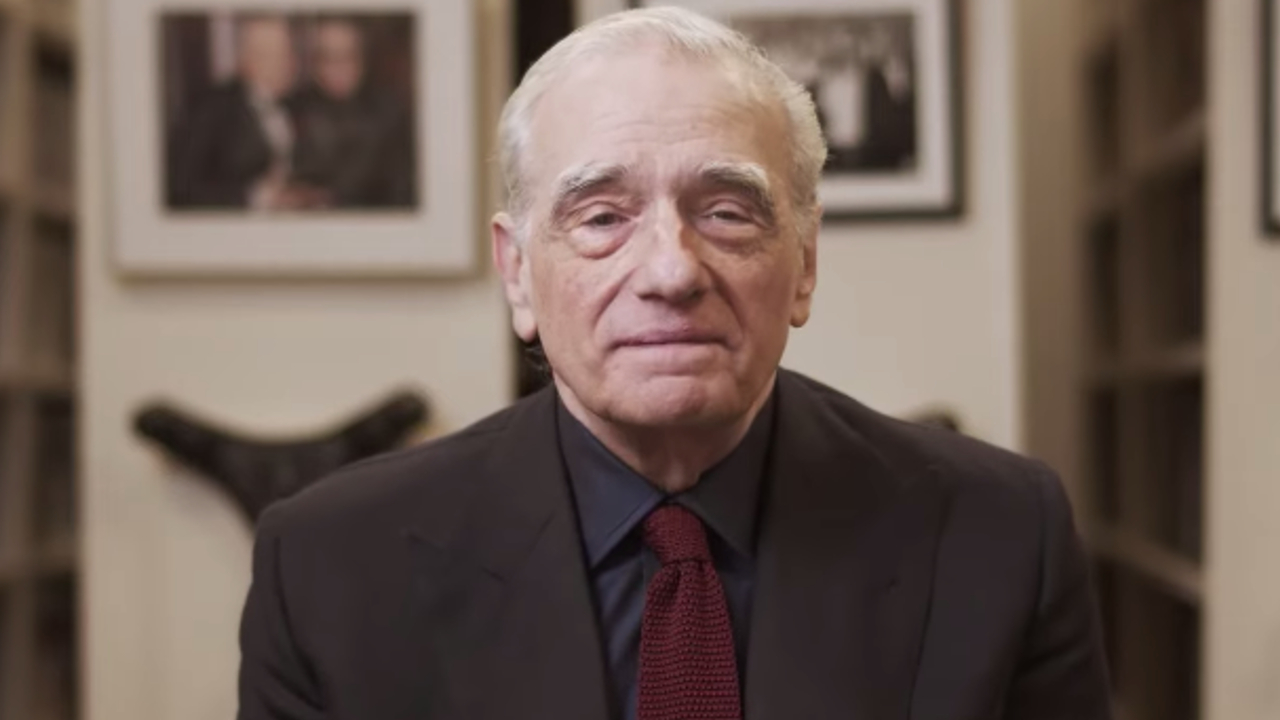 Martin Scorsese has never been one to hold back his views on the film industry, and he has the right to share those opinions. For the past six decades, the Academy Award-winning filmmaker has graced the pubic with his best movies including Goodfellas, Taxi Driver, Raging Bull, and more that are widely celebrated by cinephiles. Of course, Scorsese is also an admirer of the craft as a whole and recently dropped his list of the 15 best movie. As you would imagine, plenty of people have a lot of thoughts about these picks.
It's always interesting to know which movies end up on an esteemed filmmaker's must-watch list. After all, there's a good chance that those very movies influenced their own great works throughout the years. Sight and Sound Magazine shared Martin Scorsese's picks for The Greatest Films of All Time on Twitter. This list shouldn't come as a surprise, especially if you remember when Scorsese shared his Top Ten films a decade ago. You can see his picks down below:
2001: A Space Odyssey (Stanley Kubrick, 1968)
8 ½ (Federico Fellini, 1963)
Ashes and Diamonds (Andrzej Wajda, 1958)
Citizen Kane (Orson Welles, 1941)
Diary of a Country Priest (Robert Bresson, 1951)
Ikiru (Akira Kurosawa, 1952)
The Leopard (Luchino Visconti, 1963)
Ordet (Carl Theodor Dreyer, 1955)
Paisà (Roberto Rossellini, 1946)
The Red Shoes (Michael Powell, Emeric Pressburger, 1948)
The River (Jean Renoir, 1951)
Salvatore Giuliano (Francesco Rosi, 1962)
The Searchers (John Ford, 1956)
Ugetsu Monogatari (Kenji Mizoguchi, 1953)
Vertigo (Alfred Hitchcock, 1958)
The movie that's first on his list is Stanley Kubrick's 2001: A Space Odyssey, which is still highly regarded as a science fiction triumph today. However, one Twitter user actually isn't all that impressed by what Kubrick crafted decades ago:
It's true that 2001: A Space Odyssey was a very long movie with minimal dialogue, but it's considered to be one of the best space movies of all time and is viewed as a visual masterpiece even today. (If people want more insight into it, they can read Arthur C. Clarke's short story.) Meanwhile, another tweet used a pretty pointed adjective to describe Martin Scorsese's picks:
Few would argue that the films the 80-year-old director listed here are very high-class and maybe even somewhat niche for general audiences. But it can't be denied that the movies he selected are ones that aspiring filmmakers or cinephiles should watch at least once. After all, it never hurts to vary up ones palette when it comes to the movies they consume. In another Twitter post, another commentator made a very interesting observation about the Mean Streets director's choices:
This Twitter user makes a valid point, as there aren't any recent movies to be found on the list. Don't think that Martin Scorsese isn't a fan of more contemporary cinematic works, though. For instance, Ti West's Pearl got a strong reaction from Scorsese, as he found it "wild, mesmerizing, and deeply disturbing." But again, this list is all about the movies that resonate the most with a person. Of course, there was no superhero fare to be found, and one Twitter user commented on the complete lack of Marvel movies with a cheeky response:
Something tells me Marvel movies weren't exactly on Martin Scorsese's mind while making this list. The Raging Bull director has been known for his blunt thoughts about one of the biggest film franchises in the entertainment industry right now. In his estimation, the films aren't cinema, and Hollywood "shouldn't be invaded" by Marvel movies. While his comments have hit the nerves of Marvel actors and fans alike, it's possible that Scorsese has never seen a Marvel movie in its entirety. But of course, let's not forget that everyone is entitled to their own opinion, and Scorsese certainly knows his fair share about film.
It was probably a forgone conclusion that Martin Scorsese's picks were going to be polarizing amongst the public. Despite that, there are likely to be those who now decide to seek out these films and give them a chance. And on the other hand, others will simply just stick to know what they know and love.