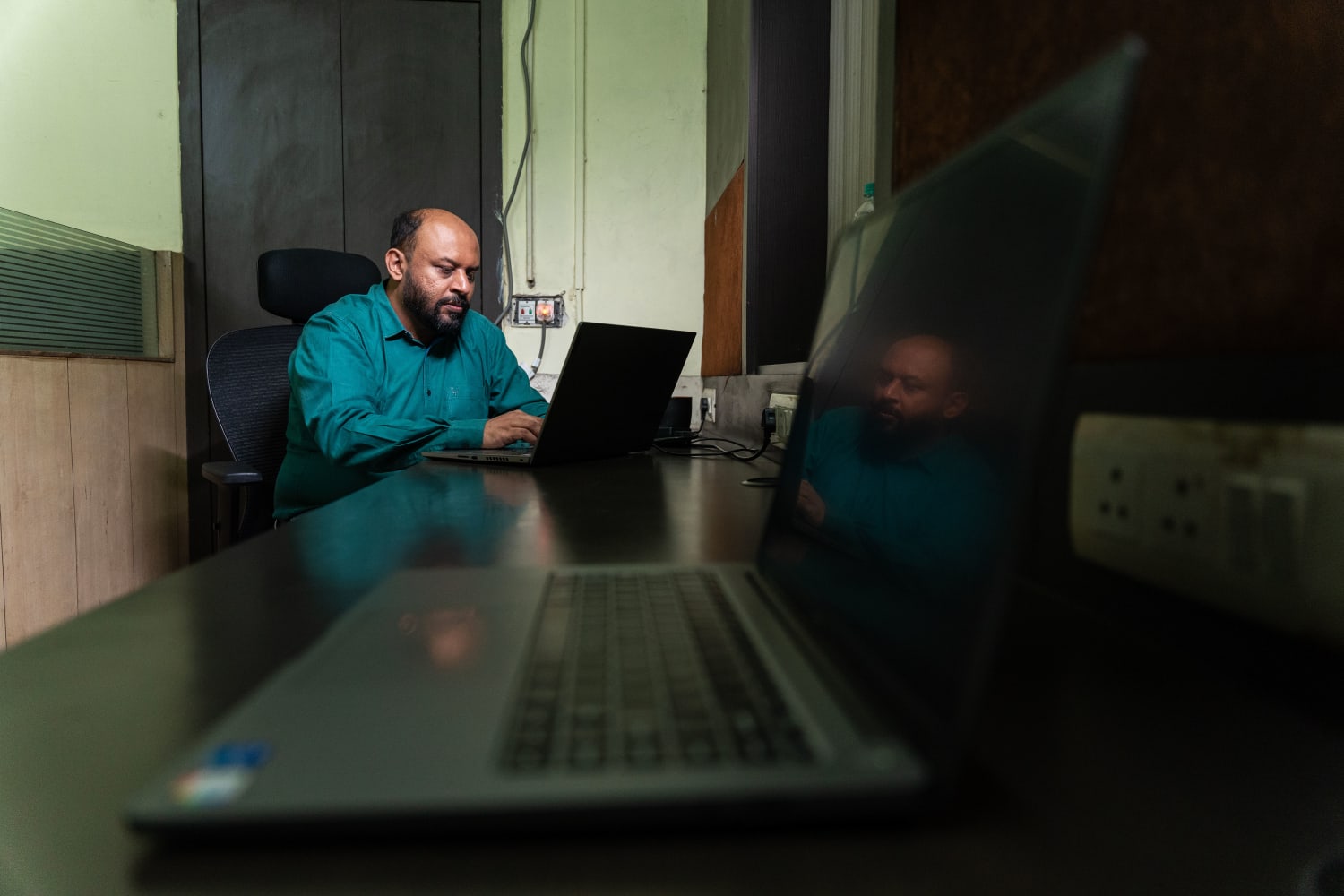 "Law of land is supreme, Twitter must follow rules," India's electronics and information technology minister, Ashwini Vaishnaw, said last year. "Whoever is a citizen of India and those who stay in India will have to abide by the laws of the country."
The layoffs Musk has carried out at Twitter will have a deeper impact in India, said Prateek Waghre, a policy director at the Internet Freedom Foundation, a New Delhi-based group that promotes digital rights and freedoms. 
"There isn't a full consideration of how complex it is to run a social media platform. The complex political realities have not been accounted for here," he said, referring to India.
Back at Alt News' office in Kolkata, the team continues to call out hate speech. In one recent incident, it flagged an Islamophobic tweet by a Hindu extremist with almost 600,000 followers that featured a screenshot of an invitation to an upcoming wedding reception for an interfaith couple. The tweet remains on the platform, while the couple called off their wedding out of concern for their safety.
"Who is going to explain this context to Elon Musk?" Sinha asked. Musk "has done nothing to address the concerns of South Asian countries that are far more volatile."
While Sinha said he hopes that Twitter doesn't self-destruct under Musk's leadership, he feels disheartened by the recent changes on the platform.
"It is difficult to say what Twitter will have in store because the policies do not have any logic," he said. "This is not how you do policy; it is entirely arbitrary. You just don't know what he is thinking. And it is scary."